Popular caramel is a rich source of inspiration for exciting innovation in the confectionery sector.
Classic caramel is back in the global spotlight as consumers seek out exceptional sweet treats designed for adult tastes. Today, caramel is not only the fastest-growing flavor in indulgent chocolate and confectionery. The entire caramel category is bound for strong value growth in the years ahead, confirming its status as a premium segment.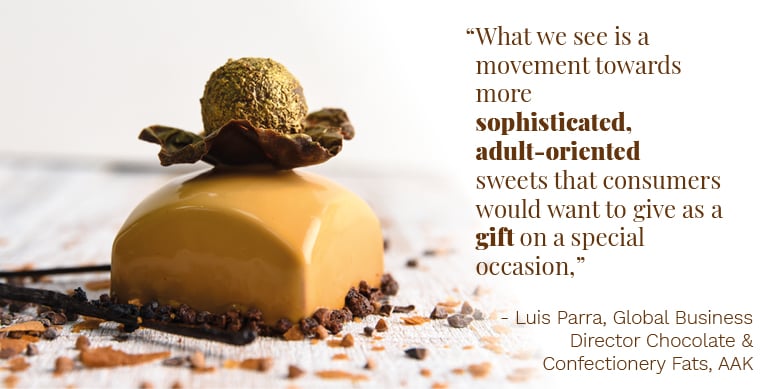 The essential ingredient
The fat plays a big role in the flavor, mouthfeel and rich texture of caramel. How the fat melts in relation to human body temperature is a big part of the taste experience. A specialty vegetable fat can provide that process control without compromising the natural image of the final product.