Our purpose, Making Better Happen™, is about enabling our customers to be even more successful and in a better way. We choose to do this by collaborating closely as one team, as reflected in AAK's commitment to be The Co-Development Company.
At the very heart of our Co-Development approach is our passion for continuous improvement. Incremental innovation is what we do, providing significant and lasting value for our customers. It is how we are Making Better Happen.
We specialize in developing plant-based oil solutions in partnership with customers. Our solutions can make your products healthier and more sustainable. They can deliver better quality and functionality, not least in terms of sensory experience, and they can also make your production more efficient.
Every part of the value chain – from plant to brand – is represented in our Co-Development process and designed with one thing in mind – higher success rates for the projects we do together with our customers.
Collaborative value creation
At AAK, we have more than 150 years of experience in plant-based oils and fats.
As we have built strong and long relationships with customers across many industries and geographies, we are confident that we will have a good understanding of your business and products as well.
We also understand the value of having a partner that can collaborate across the whole value chain to help overcome challenges and seize new opportunities.
We bring our deep knowledge, specialist capabilities and application competencies into our collaboration with the aim of creating lasting value for you and your business.
Our unique approach to Co-Development
Successful Co-Development starts with gaining a deeper understanding of your business, products, and objectives. Where do improvements need to be made and why? Here we have developed specialist tools and techniques to help us understand what better means for you.
The scope of this understanding covers the whole value chain. If needed, our specialists are on-hand to walk this value chain – from plant to brand.
Speed-to-market is of course a key success factor. Our 15 Customer Innovation Centers located around the world represent our innovation network, bringing our competencies closer to your door. They function as pilot facilities to develop and test solutions, saving time by increasing the likelihood that our solutions will work on your production lines.
Our Customer Innovation Centers around the world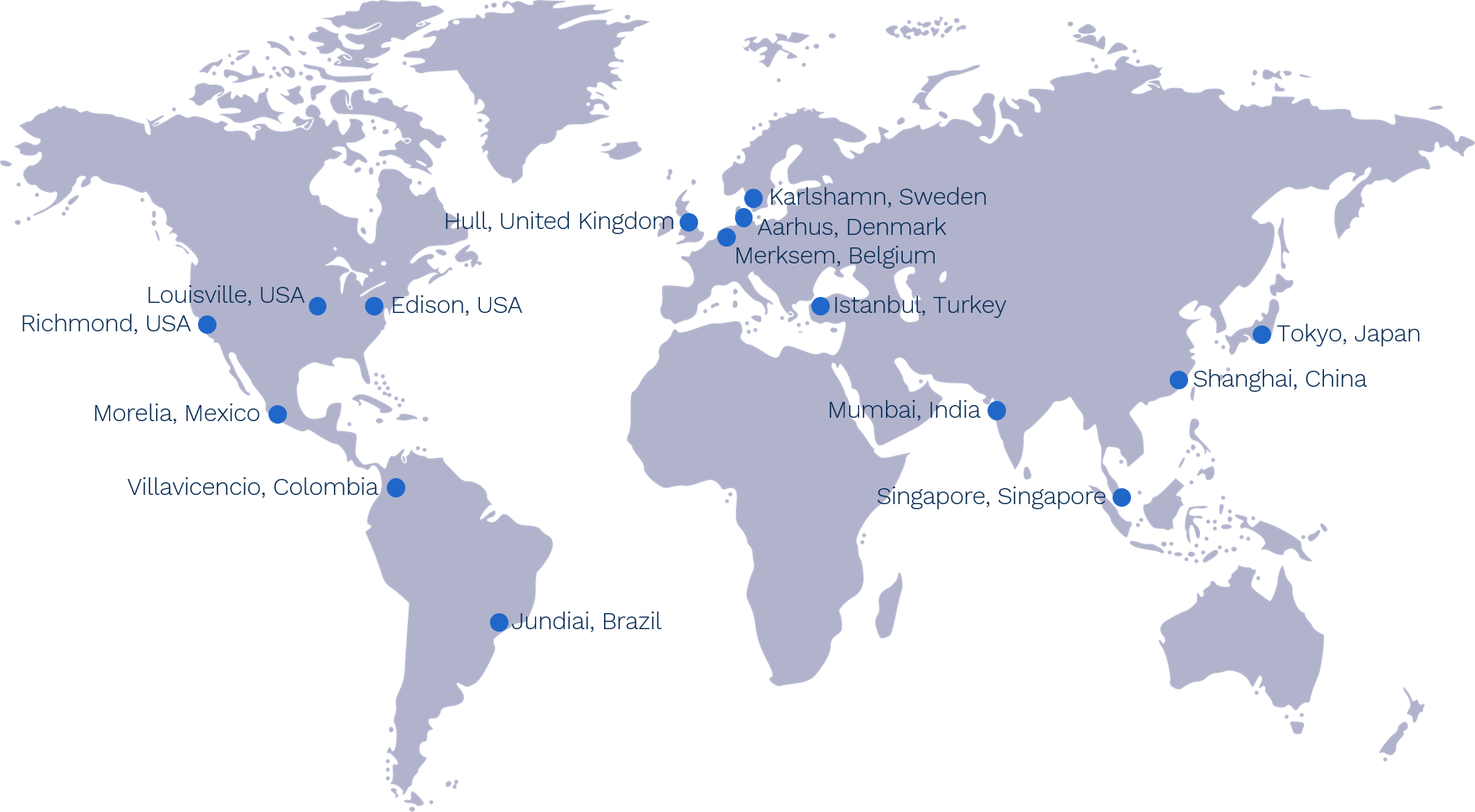 AAK has made significant investments in digital technology to enable us to offer a virtual Customer Innovation experience – giving you access to application trials and specialist training at a distance.
Better practices from real and virtual worlds have been seamlessly integrated in our Co-Development process to deliver the better of both worlds. Working digitally improves access to knowledge and specialists from plant to brand and gives the potential to form more diverse project teams. It also supports an inclusive process in which we touch base frequently, making our collaboration even closer and the process even smoother.
We have designed a high degree of flexibility into our operations to support the launch flexibility that is often required. This enables us to deliver smaller volumes at launch, and then rapidly scale up to meet your evolving needs – without compromising on commitments.
Behind the scenes, we have a strong Co-Development backbone to ensure we can deliver against our promises and give you a value-adding collaborative experience. This backbone is built on the alignment of internal functions – from Sourcing through Operations and into Sales – and on our systems for sharing better practice and knowledge.
In combination, this unique approach to Co-Development is all about achieving even better success rates together.