AAK has operations all over the world. Our production is resource intensive and our continued responsible growth is depending on our ability to balance a rapidly changing business environment with continuous reduced environmental impact.
Although the performance of our key parameters might suffer in the short term during the on-boarding process of new sites, it should always lead to improved results in the long term.
Reducing greenhouse gas emissions
During 2021, AAK set science-based targets and defined roadmaps for our scope 1 and 2 emissions. We expect to reduce GHG emissions significantly going forward, in line with the Paris Agreement.
Our ambition is to achieve 50 percent greenhouse gas (GHG) reduction in scope 1 and 2 by 2030 from a 2019 base year (pending SBTi submission).
In 2022, we reduced our GHG in terms of scope 1 and 2 by 0.1% compared to 2021. – an overall improvement of 4.4 percent compared to base year 2019. We will continue to reduce greenhouse gas emissions in line with our commitment to set science-based targets.
We have different initiatives ongoing to improve heating efficiency and reduce greenhouse gas emissions. One example is how we, in February 2022, decided on a SEK 500 million investment in two biomass boilers at our production site in Aarhus, Denmark. The initiative will reduce the site's CO2 emissions by approximately 90 percent.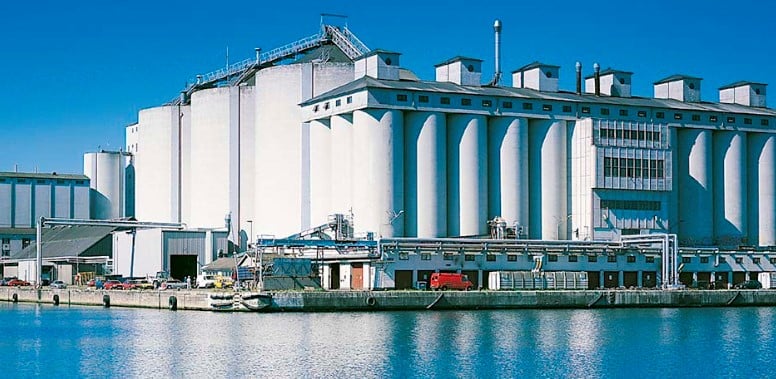 AAK Aarhus, Denmark
AAK's ambition is also to increase annual sourcing of renewable electricity from 12 percent in 2019 to 100 percent by 2025. The share of renewable electricity increased by 50 percentage points compared to 2020, meaning that AAK achieved 64 percent annual sourced renewable electricity in 2021.
Resource efficiency
Water consumption, waste reduction, and circularity are all important areas for the transition to more sustainable operations.
Reducing water consumption
During 2022, we focused on plant engagement and improvement initiatives related to best available technology. We proactively investigate solutions to improve the efficiency of our operations, such as the replacement of trace heating systems in 2022 that reduced both energy and water consumption at several plants while improving safety. We also invested in biomass boilers at our site in Aarhus, Denmark.
During 2022, there was a 6.3 percent reduction in water use compared to 2021. Water consumption per unit processed material increased by 0.01 m3 compared to the previous year. There were no instances of water withdrawal or consumption from water stress areas. The initiatives that have led to improvements during the last couple of years are related to improved water management, identified steam leakages, improvements in mitigation tools, and required repairs of components. During 2022, we focused on fresh water reduction by moving cooling away from fresh water towards closed systems or alternative cooling medium.
Reducing waste
A lot of effort is continuously being devoted to reducing and exploring the most feasible solutions for our waste fractions. To meet the market need for more sustainable alternatives, sidestream utilization and upcycling represent key business opportunities.
During 2022, total waste per processed unit increased by 0.4% percent compared to 2021.
A more circular approach
Progress is being made to reduce waste with the solutions we provide, aiming for a more circular approach.
At our site in Karlshamn, Sweden, the waste fractions from our fatty acid distillation and the fats recovered from our wastewater treatment plant are used as biofuel – either incinerated in our own boilers or sold to nearby manufacturing industries and power plants. Other examples of waste streams in Karlshamn being utilized for good purposes are the ashes from our boilers, used as a soil improver in forests, and the rapeseed screenings from our crushing unit, used in biogas production.
Efforts are also being made to maximize the output from sidestreams in for instance Aarhus, Denmark, where the sidestream of shea meal is used in numerous applications, such as fertilizers and cow bedding. During 2021, a new business relationship was established to utilize shea kernel waste fractions in the production of chairs in Denmark.
Looking ahead, we see plenty of more opportunities for identifying and exploiting the value of sidestreams that may further our circular approach.