As we are experiencing an increasing demand for responsibly sourced oils derived from renewable sources as alternatives to fossil-based ingredients, we see a growing potential for our plant-based solutions.
We continuously work to improve our customers' knowledge and awareness of our plant-based alternatives, and we are well positioned to drive transformation in various customer segments to meet the increasing demand for such solutions.
Our candle wax solutions provide a good example of where we use plant-based oils and fats in response to an increasing demand for fossil-based ingredient alternatives.
The main raw material in the candle industry is still paraffin, a side fraction from the refining of crude oil (fossil oil).
Our co-development approach can support our customers in overcoming the difficulties with a switch from paraffin to renewable waxes.
With our technical expertise and long experience, we are very well positioned to help drive the technology transformation and progress towards our ambition, to have 50 percent of our revenue connected to the Sustainable Development Goals (SDGs) by 2050.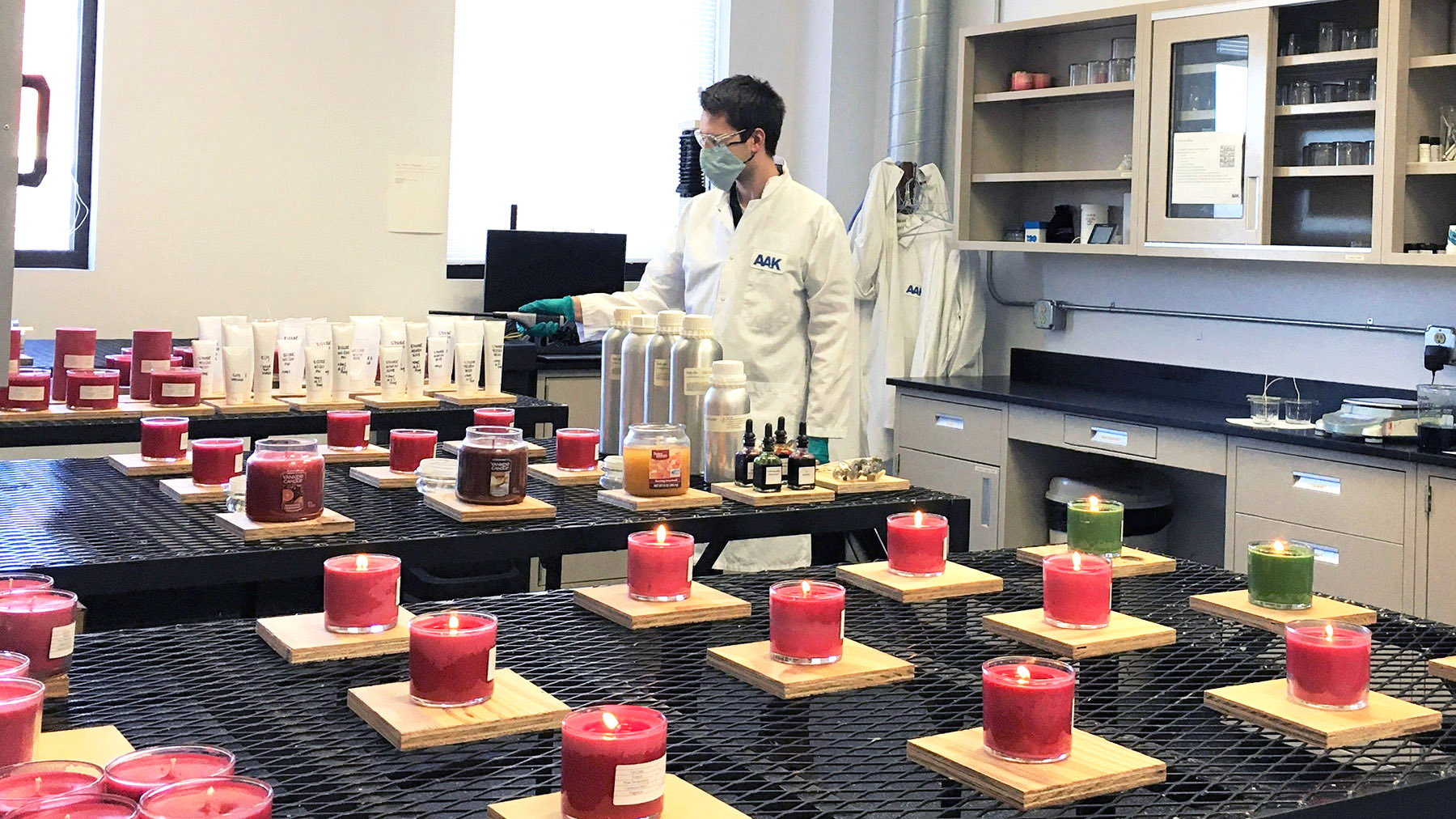 AAK WaxWorks Lab™, Louisville, Kentucky, USA