Shea is an important source of income for an estimated four million women in western Africa, where they collect and sell shea kernels. AAK sources shea through our direct women's group supply chain Kolo Nafaso, which now engages more than 320,000 women.
A women's groups supply chain
In addition to the traditional shea supply chain, AAK sources shea from our direct women's group supply chain Kolo Nafaso. Since 2009, the program focuses on poverty alleviation and women empowerment through direct trade, interest-free micro credits, and training of shea-collecting women in West Africa.
Women are completely free to decide who they want to sell their kernels to, but Kolo Nafaso offers a long-term partnership with a buying guarantee.
Next to pre-financing and training, Kolo Nafaso also offers:
A fully ethical and transparent business relationship
Freedom for women to do business, a buying guarantee
Training in better processing and business practices
A fully segregated and traceable supply chain
While Kolo Nafaso directly contributes to poverty alleviation, it also contributes to women empowerment by confirming the economic value of shea and strengthening women's role as economic actors in their communities.
The model
No plantations - agroforestry
Direct sourcing from women
Extension officers providing extra training and support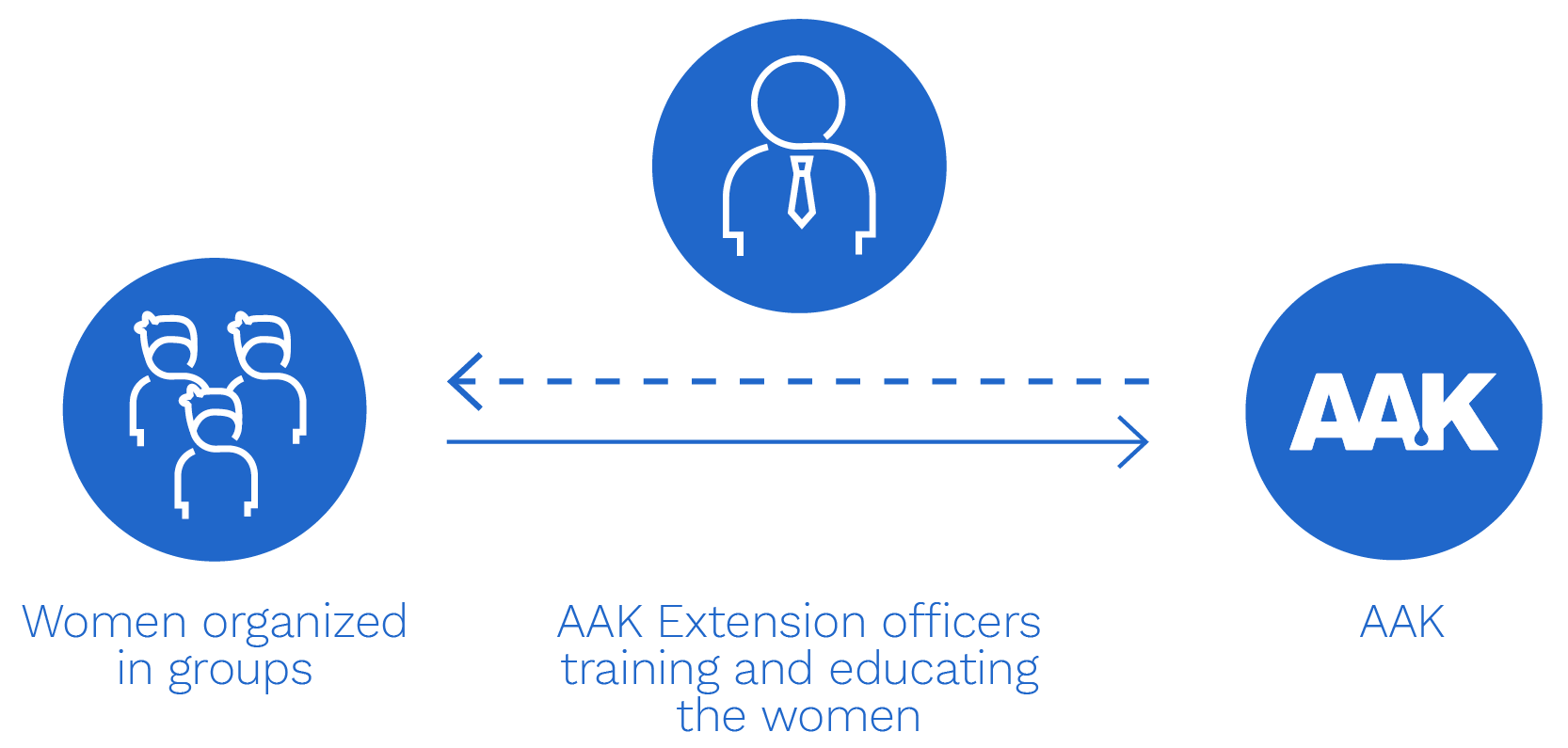 Our milestones and roadmap to 2025
Our milestones and roadmap to 2025 shows our progress in the journey towards sustainable shea in the Kolo Nafaso supply chain, as well as our ambitions still ahead.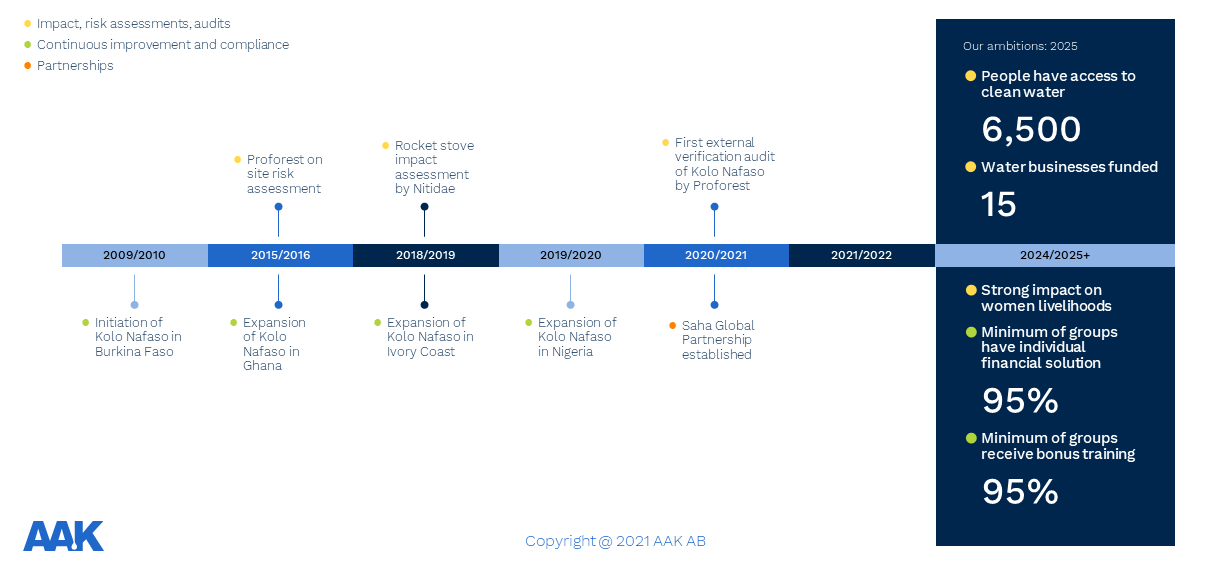 Sustainability KPIs in the Kolo Nafaso supply chain
Deeply understanding our supply base
The Kolo Nafaso program achieved 100 percent traceability and a fully segregated supply chain at origin in 2020.

For a larger image of the dashboard, click here.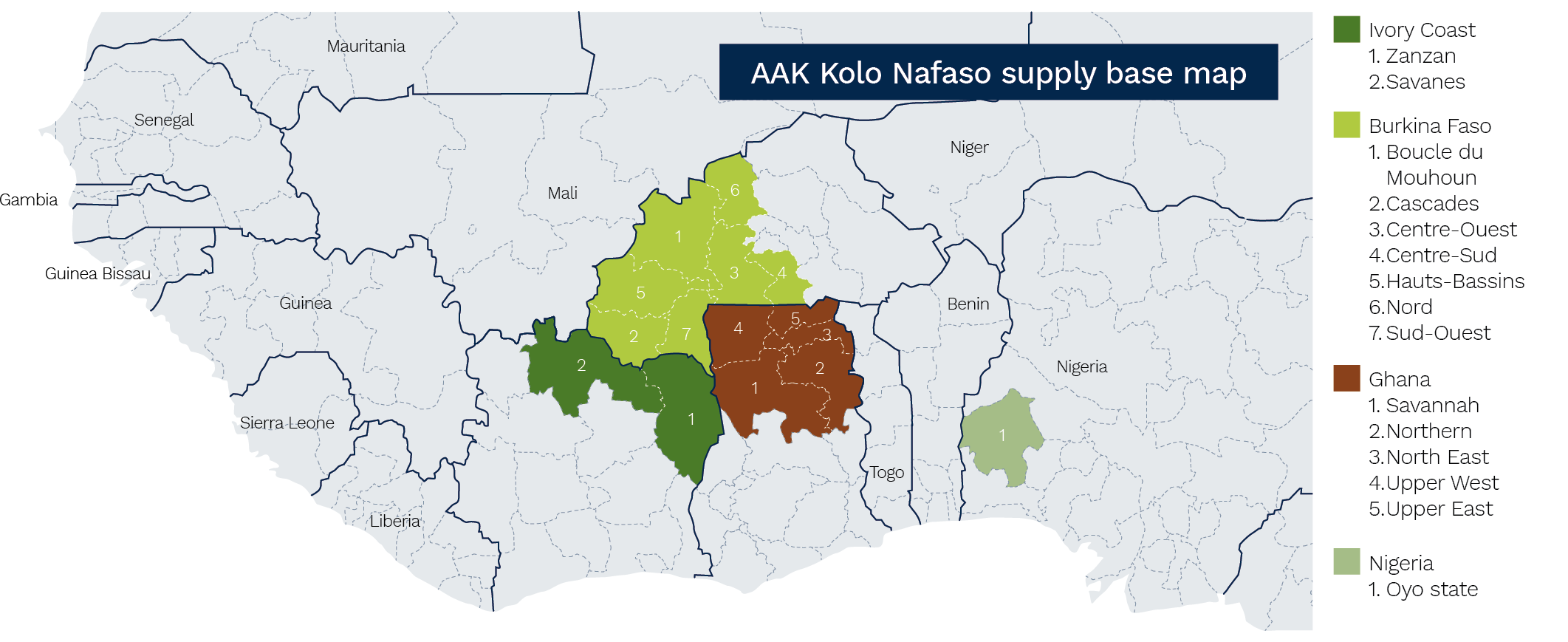 Engaging with supplier and farmers
The biggest achievement in 2020 has been to expand our program by 39 percent compared to 2019. This great achievement has been possible in spite of the Covid-19 pandemic.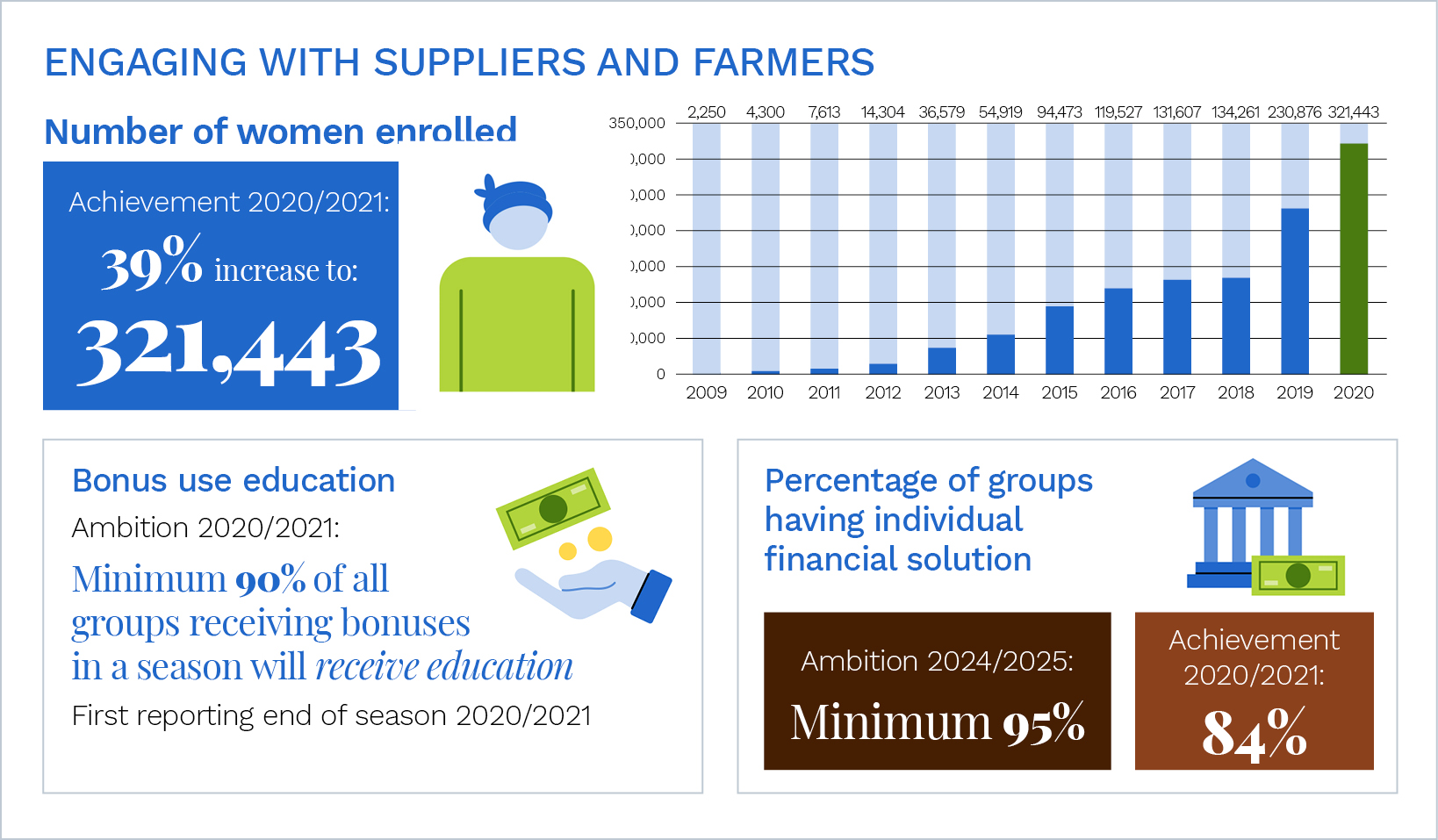 Driving impact beyond our supply base
AAK has started to support Saha Global's work in 2020 and contributed to their Emergency Water Fund (EWF). Going forward, we are funding new water businesses in our Kolo Nafaso communities in Ghana.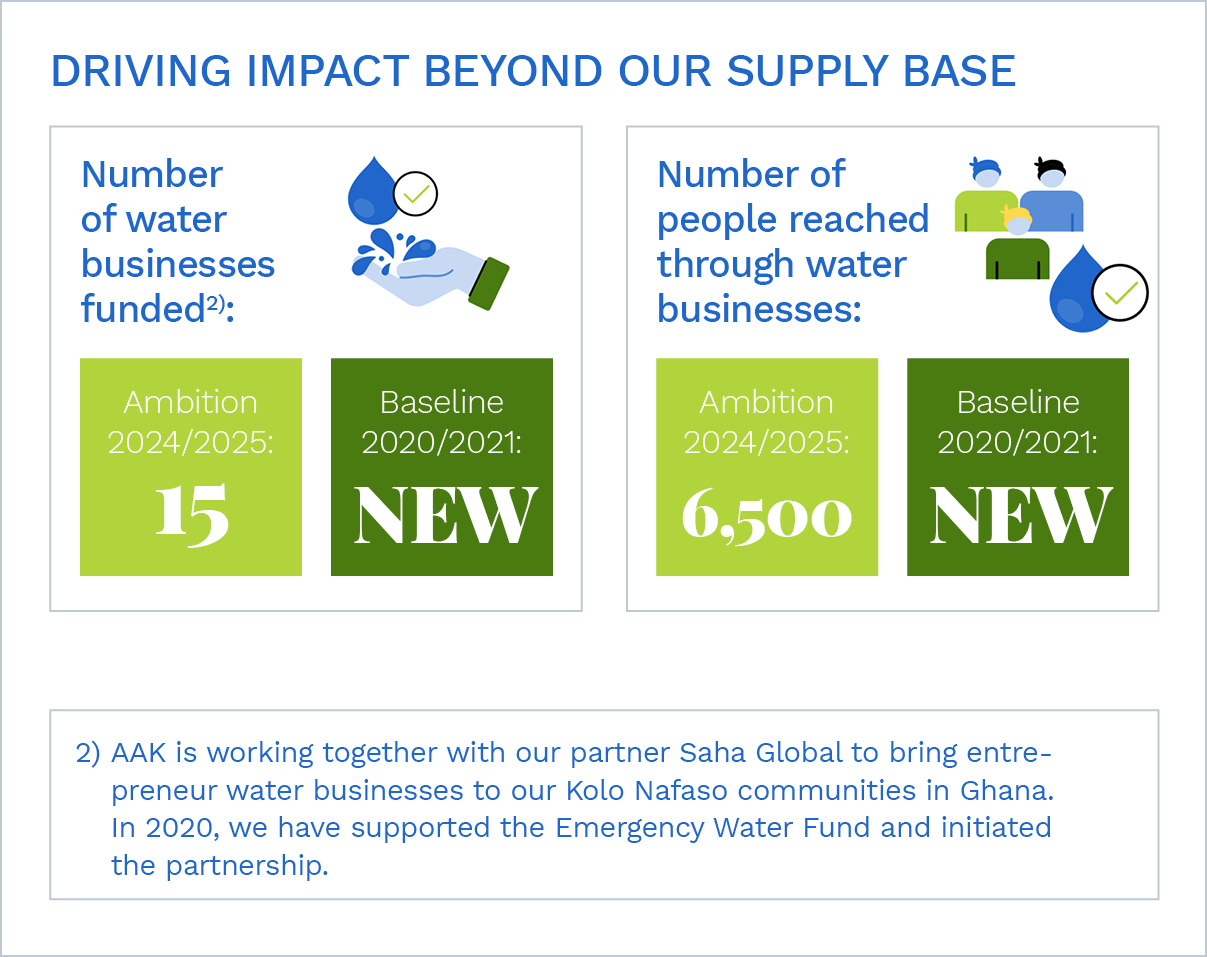 Customer projects

Contributes to the following Sustainable Development Goals (SDGs):
Learn more about how AAK's activities contribute to the above SDGs in our latest shea progress report, page 8-9.
Listen to our Better Sourcing discussions
Learn even more in our podcasts "Better Sourcing discussions".